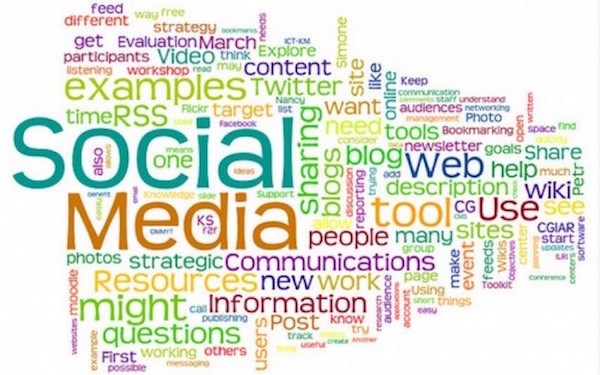 We all love social media, whether you like to admit it or not. Platforms such as Facebook and Twitter have ingrained themselves into society–TV, newspapers, magazines–it's just about everywhere we look. Sure, everything about SM isn't great, but these are some ways social media can benefit your business.
As a small business it can be a great, inexpensive way to help your business mature. However, it doesn't come without a cost. The time put into running a social media platform is your ultimate expense. Just as word of mouth is very powerful for a business of any size, there is no bigger collective mouth than social media if you are listening and interacting.
The collective word of mouth of social media can be very powerful in the hands of influencers who may be your customers. Their voice will be heard on social media and they can spread your brand name in the area or market leading to new connections and future prospects.
Social media makes it very easy to keep in touch with current customers and new prospects that you acquire. Not only keeping them updated on what's happening in and around your business but for you to understand the lives of your customers to connect on a deeper level to show your compassion as a business owner.
Your social media platform is also one of the strongest outlets for sharing the content that you create. You may have a blog on your website where most of your content is held, but it is hard to drive people directly to websites. Sharing your blog posts on your social media platform will not only drive traffic to your website where you make sales but also demonstrate expertise in your field which will set you apart from the competition.
Thanks for learning with us and feel free to contact us at John@thebusinesssourcellc.com for any question or future content ideas that you would like to see!