Advertising
In a world of smartphones, tablets, blogs and social media, figuring out how to advertise your business can feel overwhelming. It's true there are more ways to communicate with your customers today than ever before, but more options doesn't need to mean more complexity – if you know how to market your business effectively.
Whether it's a blog or a billboard, fundamentals like branding and developing a relationship with customers are still the key to a successful marketing strategy.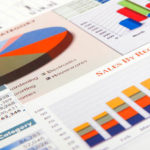 We'll help you figure out who your target market is, how effectively your current advertising reaches them, and what you can do to increase that reach. We'll help you plan a strategy that includes traditional and digital advertising media, then help you execute it. We'll even help you measure the return-on-investment so you can see how well your campaign is working.
Our Tools
Traditional Advertising
For all the buzz about social media and content marketing, traditional media advertising – radio, TV, billboards, print – is still one of the best ways to get your message out to the world. At The Business Source, we've spent years in traditional advertising. We've created, bought and sold advertising for all types of media. Don't trust this critical aspect of your business to a novice, especially when there are so many different sources competing for customer attention.
Social Media
Social media as a marketing platform is one of the biggest changes to come to advertising in a generation. The ability to reach customers directly and effectively, in a context that they already trust and are comfortable with, is unprecedented. Having social media as part of your marketing strategy isn't just fashionable; to stay competitive in a market where attention is the primary currency, it's essential. We'll help you develop a social media presence that lets you connect with customers right where they already are.
When fully integrated with your inbound marketing and social advertising strategy, social media can have a powerful impact on your business in the following ways:
– Extend your company's reach, market awareness, and influence
– Enhance customer service and loyalty
– Monitor and manage your brand reputation online
– Establish industry expertise and authority in your niche
– Read and react to industry news, announcements and audience needs in real time
– Build and strengthen online relationships
Facebook Advertising Services
Our agency specializes in Facebook advertising. Based in Madison, WI we manage Facebook ads for successful businesses and are known for getting results.
There is a lot of complexity behind making Facebook and Instagram work for your business and you know how overwhelming it can be. This is where we come in – we'll do the heavy lifting. Our agency pricing allows us to work for you at a fraction of what a full-time employee would cost to manage your Facebook ads.
Find new customers.  Whether you are focusing on branding, e-commerce, lead generation, or driving traffic to your website, Facebook now has over 100 different targeting options such as demographic information, custom audiences, user interests and retargeting. Think about the customers you'd like to reach. Where do they reside? What's their age and gender? What do they have an interest in? Targeting your ads towards these factors and more allows you to spend less money on advertising while reaching new customers.
Contact us today, and we'll get you on track to becoming the authority in your field.
Video
As bandwidth gets cheaper and production costs plummet, video is quickly becoming the de facto standard for communicating with consumers. Combining a coherent message with attractive visuals is one of the most effective ways to grab a potential customer's attention – and once you have their attention, sales aren't far behind. We can help you produce effective, engaging videos that build customer interest and give your business personality.
Search Engine Optimization (SEO)
Search engines are the gatekeepers for the information age, and if your web site isn't at the top of the search results, you may as well not even have one. We can help you get your site to the top of the list as well as show you ways to create content that will keep customers – and search engines – coming back for more.
Our seamless process will make your advertising fun and profitable.


Get Started Now