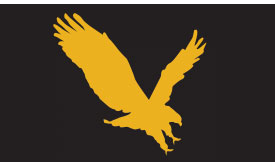 Have you noticed more videos in your Facebook newsfeed? This is because video has become the content with the best ROI. Nearly 75% of consumers are watching videos before making a purchase. On a daily basis more than 100 million hours of video is watched on Facebook alone. Going forward the importance of video will only increase, leaving those not using it behind in their digital marketing strategy.
Native Facebook video, videos that are directly uploaded to Facebook, get 30% more views than videos that are linked to other sites such as YouTube or Vimeo. Generally Facebook's algorithm prefers content that people consume and share the most. So make sure that the videos you create are informational, to the point and answer your customers and clients questions directly.
On the other hand Facebook Live video gives you the ability to stream in real time. Enabling you to show your customers a behind the scenes view of the work you do, run real time Q&A's, or show off new products. Instantly you can create stronger relationships between your brand and your clients, customers, and future customers. Facebook Live video appears even higher in news feeds than native Facebook videos do. People spend 3 times more time watching live video than video that is not live because it is more interesting in the moment.
Facebook is also evolving as an advertising platform as well. Facebook Ads allow you to drive awareness and increase sales. You can reach more people who matter to you by creating Ads with your Facebook videos. They allow you to target people based on their interest, behaviors, age, gender and location. This gives you a lot of power because you can select your perfect customer and get in front of their eyes–something that cannot be done with traditional content.
Giving video a try will never hurt and it doesn't have to be perfect. Get in front of a camera using a smart phone or a webcam to start with native Facebook video or Facebook live. People will appreciate your voice and look up to you as an authority in your industry.
Next time we will be going over specific ways to master your Facebook Videos. Thanks for learning with us and feel free to contact us at John@thebusinesssourcellc.com for any questions or future content ideas that you would like to see!